Your first persuasive writing task is to convince me that YOUR person, place or thing is the best one ever. Persuade me to come over to your side. Explain to me why I should like your topic.
This writing piece will take several days - research, outline, rough draft, editing, final draft. It will need to include several items in order for it to be very persuasive.
timeline for our project:
TODAY 1/4 - YOUR TOPIC (see me before you begin any research)
RESEARCH: Begin looking up evidence to help support your claim.
FRIDAY 1/5 - INFORMATION YOU HAVE GATHERED FROM THREE PEOPLE YOU KNOW, WHO FEEL THE WAY YOU DO. YOU NEED:
* THEIR NAME
* THE DATE YOU SPOKE TO THEM
* THEIR EXACT WORDS!!!
In Class - working on the outline/rough draft of your paper
MONDAY 1/8 - AN OUTLINE OF HOW YOU WILL ORGANIZE YOUR WRITING: NOTES, POINTS, EVIDENCE, ETC.
>>> ON THIS DAY YOU WILL HAVE TIME TO RESEARCH FACTS AND EVIDENCE ONLINE TO SUPPORT YOUR CLAIMS
TUESDAY 1/9 - WRITING DAY! BE PREPARED WITH YOUR NOTES TO WRITE YOUR ROUGH DRAFT. EDITING AS WELL
> Of course, if you still don't have your three interview subjects and quotes, and/or your expert information, then you are well behind the due dates and must complete those before writing the rough draft.
WEDNESDAY 1/10 - WRITING THE FINAL DRAFT
> All previous items must be completed before the final draft can be written.
THURSDAY 1/11 - YOUR FINAL DRAFT IS DUE TODAY
> Due at the beginning of class, typed & printed and ready to go. This includes your rough draft and your notes as well, so make sure you don't throw anything away!
All work will be typed/printed.
All parts of this assignment have been ample class time to complete. if you do not finish a particular portion in class, it is always your responsibility to finish the work at home, so that you are ready to continue on the following day.
PERSUASIVE VOCABULARY WORDS:
Persuasion
: To sway others to your point of view by means of argument and/or reasoning.
Evidence
: A thing or things helpful in forming a conclusion or judgment.
Audience
: The spectators or listeners assembled at a performance.
Convey
: To communicate or make known.
Detail
: An isolated fact that is considered separately from the whole.
Reason
: A specific explanation (with facts) why something exists or happens.
Argument
: A course of reasoning aimed at demonstrating truth or falsehood.
Example
: One that is representative of a group as a whole
Convince
: To bring by the use of argument or evidence to firm belief or a course of action.
Fact
: A piece of information about circumstances that exist or events that have occurred.
Opinion
: A belief or conclusion held with confidence but not proven.
IN CLASS - FRIDAY 1/5:
We worked on the outline, as noted below. This is needed for Monday!
Remember - this is a bare bones outline. A 'skeleton' of your paper. You do NOT need to write complete sentences or paragraphs in an outline. Use this to write short notes to organize your thinking so that you are able to write your rough draft easier. A few words or a name are all that's needed to get your outline clear.
A. Topic Sentence/Main idea

1. Supporting Detail
2. Supporting Detail
3. Supporting Detail
4. Transition/connection to next paragraph
B. Topic Sentence/Main idea
1. Supporting Detail
2. Supporting Detail
3. Supporting Detail
4. Transition/connection to next paragraph
C. Restatement of main idea
1. Review of previous information
2. Add in expert witness information
3. Summarize your position
4. Conclusion
EXPERT TESTIMONY!
You need one person who is an expert in the field to agree with your Best of the Best topic. That means researching your topic online, with magazines, with books..anything printed. No videos, no TV shows or movies.

You need the full name of your expert, and an exact quote - that means a word for word account of their statement, showing how they agree with your topic. You'll need that for your third paragraph.

UGH DRAFT!
This is due by Wednesday. On that day, you will peer edit your drafts, then have time to craft your final draft, which is due on Thursday. If you are not finished with the RD by end of Tuesday, you've got some homework to do!
PARAGRAPH ONE:
1. Introduce Topic -
* Don't
say, "I'm going to tell you about..."
, "m
y paper is about...", "Hi, my name is..."
2. Explain importance of topic. * Don't
say "My topic is important because..."
3. Briefly present argument (reasons why you are right)
4. This is where you would present what YOU know about the subject.
PARAGRAPH TWO:
1. In detail explain all reasons why your position is correct.
(three people)
2.
Save
most convincing reason for
last
!!!
3) Each point MUST have the name of your interview subject and their exact quote - don't add OR leave anything out.
4) Transition to the next paragraph...
PARAGRAPH THREE
1. Summarize your position.
2. Give me some expert evidence to support your claim - THEIR NAME, WHERE YOU GOT THE INFO FROM, and their exact quote from the article/book.
3. Restate why your position is correct.
THAT'S IT!
Powered by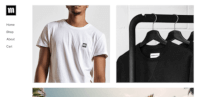 Create your own unique website with customizable templates.