CLASS NOTES AND HOMEWORK: DECEMBER 11 - 15, 2017
IT'S SPIRIT WEEK!
Monday - Pyjama Day
Tuesday: Holiday Socks
Wednesday - Ugly Sweaters
Thursday - Holiday Headware
Friday - Color Day - wear red, green, white, blue

REMINDER: Many of you are coming to school with an uncharged or dead computer. It is YOUR responsibility to come prepared to school, and that includes having a charged computer. Students who do not follow this rule will receive lunch detention.

My very best wishes for a happy and healthy holiday season. Merry Christmas, Happy Hanukkah, Joyous Kwanzaa, Happy Boxing Day, and any other holiday you may celebrate, including Festivus (the holiday for the rest of us). Have fun, enjoy your family, and recharge your brains - see you in January!

LANGUAGE ARTS 1-2
MONDAY: Share projects from the past assignmets; as promised, a period to work on your vocab packet; Journal prompt for this week - be sure to answer the first question as directed!
HOMEWORK: Vocab: pages 1 & 2 due TUESDAY!; 3 & 4 due THURSDAY; Prompt: If you could bring home any zoo animal as a pet, which one would you bring home, and why? (usual journal rules apply).

TUESDAY -Continue reviewing projects; Review Vocabulary pages 1 & 2; Discuss cause and effect - class worksheet
HOMEWORK: Vocab: pages; 3 & 4 due Thursday; Journals due on Thursday!; If you did NOT complete the C&E worksheet in class, it is now homework!

WEDNESDAY: Discuss cause & effect worksheet; Second journal prompt; Last idiom projects (if need be).
HOMEWORK: Pages 3 & 4 due Tomorrow!; Journals due Thursday! - Second prompt and information located on Edmodo!
Sign up sheet for our Friday event.

THURSDAY: Vocabulary Quizzes; Share your new words; turn in your vocab packets and journals.
HOMEWORK: Don't forget your stuff for our gathering.

FRIDAY: Historical discussion on the ramifications of unusual atmospheric sightings and their causal relationship to the delivery of gifts throughout the world.
HOMEWORK: MAGAZINES! WE NEED MAGAZINES FOR AN UPCOMING PROJECT. ANY AND ALL ARE WELCOME (NO CATALOGS PLEASE). THE MORE WE HAVE, THE EASIER IT WILL BE FOR THE KIDS TO COMPLETE THE WORK. THANK YOU, IN ADVANCE, FOR YOUR HELP.

DRAMATIC ARTS 7 A/B
MONDAY - FRIDAY, A & B: Continue rehearsing final project - Lip Sync Music Video. Refer to schedule document for full calendar of due date for materials and live action items.
Next Due Dates: Choreography plan - 7B, Thursday; 7A, Friday
UPCOMING DUE DATE: JAN 4 AND 5 Printed lyric sheet for your song.

Powered by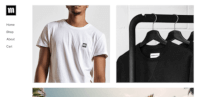 Create your own unique website with customizable templates.