FINAL PERFORMANCES - IN DANGER OF BEING CANCELLED.

A-GROUP: As of this date (5/29) all of the students were to have their full costumes in the classroom, marked with their name and period number. This was a requirement for being able to perform on stage next week.

Sadly, there are many students - and a few complete groups - who chose to not complete this very important step in the performance process for this class. Naturally, this is rather frustrating. Student were told that, unless their entire group was ready to perform, and had their costumes here by 5/29, their group would not be allowed on stage, as they had not completed the requirements of the project.

At this point - every single group is missing costumes. Meaning that there will be no show for the Group A class...UNLESS...

All groups were given a single opportunity to complete this assignment. Students are now REQUIRED to have their ENTIRE COSTUME ready to deliver to the classroom before school begins on Wednesday, 5/30. I will be in my room at 7:15 AM, ready to receive any and all students with their clothing.

Groups who do not fulfill this portion of the project will NOT be on stage on our performance day, June 7th. This was discussed in class with each group. I do hope that the students come through. I know they should already have the clothing, as all students checked in with me to prove so - either with the actual pieces of clothing OR a photo of them wearing the clothing. Getting them here should not be a problem.

Thank you.

Powered by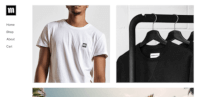 Create your own unique website with customizable templates.