Homework Policy:
Students are expected to complete all work on their own by the due dates given. I believe that homework helps the student reflect on the activities of the day, reinforces basic skills, and prepares them for any upcoming tests. Some assignments will be due the following day, others in several days. The students will always be told the due dates for work. Assignments are also posted in my room, and on my website. Students are expected to write assignments in their daily planners...and parents are expected to check those planners to help their student succeed!

Late or Missing Work:
I realize that families enjoy their time together, but part of growing up is learning how to balance responsibilities with fun. I will accept late work…however, students will lose 10% of the possible points each day an assignment is late. Chronic late work will result in a lowered citizenship grade.

The Lewis "Three Strikes" Homework Policy:
A student is assigned a "strike" if he/she misses a homework or classwork assignment due date. If a student misses three assignments OR one project, they will be asked to call home to inform the adults of their missing work. This is a school-wide policy, and phone calls are made after every group of three missing assignments, with escalating consequences.

Absences/Illness:
Hey – we all get sick…even teachers. If a student has an excused absence, they will be given one extra day to turn in their assignments for each day of their excused absence.

Group Work Guidelines:
Many times during the school year the students will work in cooperative groups or teams. These teams help us solve difficult problems, understand the work better, and learn how to work with different people and personalities. Group work is evaluated on both academics AND citizenship.
Some guidelines for group work are:
• Teams will be teacher- or student-created (at my discretion).
• Each person is responsible for the success of himself/herself AND of the team.
• Teams are to be working constructively to solve problems and finish projects.
• When a question arises – ask your team members first…then the teacher.

Project Assignments
During the year, students will be assigned several individual and group projects. A few of the projects will take from 4-5 weeks to complete. As this is ample time for completion, these will be due on the date specified – late projects will incur severe grading penalties, including the possibility of zero points. These projects give the students the opportunity to shine with their best, creative work, while teaching them curriculum and time management skills. To help them do their best, I do assign several check-in days, to ensure they are on track to complete the work on time.

Powered by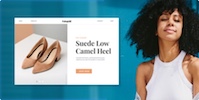 Create your own unique website with customizable templates.