FREE VERSE POETRY:
FREE VERSE POEM #1 - DUE MONDAY APRIL 23, VIA GOOGLE CLASSROOM
file name: LAST NAME, FIRST INITIAL FV1

* Topic - The Outdoors. Any picture or image of an outdoor setting is appropriate.
FREE VERSE POEM #2 - DUE THURSDAY APRIL 26, VIA GOOGLE CLASSROOM
File name: LAST NAME, FIRST INITIAL, FV2

* topid: ANIMALS. Any animal, except: 1) An animal that might have been in your "outdoors" poem; 2) an imaginary animal.

FREE VERSE POEM #3 - Topic is FAMILY

1) Find a picture or illustration that "speaks" to you..
an image that stirs your emotions and makes you
think.
1a) The idea is not to describe the picture...but to write about how it makes you feel...think...what you might experience...but not an actual description of the image.
2) Your picture MUST be on the same page as your poem - it can be from the Internet, or a picture you take yourself.
2a) Your word document should be one page only, with the picture and poem on the same side/same page.
3) Brainstorm your poem on a separate sheet - write several phrases of description, using emotional words/phrases, poetry devices, etc.
4) When you've got the "feel" of the image, write your poem on the sheet with the image.

4a) This not just a list of random words. You are putting you heart & soul into the poetry.
4b) I will NOT accept paragraphs or poems where all of the lines are the same length. Because, that's still a paragraph. You have been instructed in class how to look at your lines and break them in various places to make the poem more interesting. 4c) Yes, your poem can absolutely describe or tell a story. Just break it up into various lines and line lengths to make it poetic.
5) Turn in you poem/picture on the due date.

5a) Your file format for the free verse poems is: Last Name, First Initial, FV#
Powered by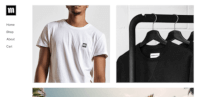 Create your own unique website with customizable templates.