POETRY UNIT - GENERAL INFORMATION

Each poem will be presented to you in class. You will be given templates, direct instruction, and a worksheet with detailed information on how to write your poem. Poems will be due at various times...some may be 1 day, some may take longer. Some poems will be written by hand...some may be typed and printed...others will be submitted through Edmodo. It is your responsibility to pay attention and know how your poem is to be submitted.

It is your responsibility to follow the directions and submit a clean, final draft of your poem. If written by hand, it must be done neatly, without cross-outs, strike-throughs, or other additional markings. If typed/printed, it must be a clean final draft, without cross-outs or other hand-written notes correcting your errors.

Some poems will require you to provide images and/or artwork. Please listen to the directions to ensure that you submit the proper style of art with your poem.

As always, spelling and grammar count towards your grade. You should proofread your work before you submit it.

If submitted poems do not follow the required format, or are missing vital information or expectations, you will be asked to rewrite your poem for partial credit. We are covering these in class in depth, with examples, practice, and detailed notes. I expect you to be responsible and do the right thing.

Copies of your poetry worksheets or other information are available below, along with the due date.

PORTRAIT POEM - Due Friday April 13 - by midnight through Google Classroom page
Worksheet has specific instructions AND examples. Please be sure to read it carefully before submitting your final poem.

DIAMANTE POEM - Due Tuesday April 17
Follow the format and you can't go wrong! Be sure to include the full page, full color illustration of your opposites. No dinky images - the whole page must be covered in your awesome artwork.

ALPHABET POEM - Due Thursday April 19
Follow the format and you can't go wrong!
Remember -
No Lists! All words in alphabetical order! Only 26 words! Lots of descriptive language!

ALLITERATION SENTENCES - Due Friday April 20
Follow the format and you can't go wrong.
Due through Google Classroom on Friday.

CINQUAIN - Due Tuesday 4/24
TWO poems due Tuesday, different topics. Written (NOT online deliver).

ACROSTIC - done in class on 4/25
Website connection on Google Classroom.

FIVE SENSES POETRY - begun in class on 4/26, due on Friday 4/27
Follow the format and you can't go wrong!!!

CENTO POETRY - in-library activity 5/3/18
If you were not here today, or did not complete the work in the time given, it is your responsibility to upload your photo through Edmodo if you want credit. Due date is Monday 5/7

THE ODE - DUE WEDNESDAY MAY 9
Follow the instructions. you MUST have your ode object with you on Wednesday or 1: you do not present your poem; 2) you get zero points for the project.

Powered by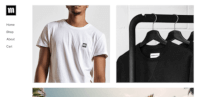 Create your own unique website with customizable templates.