Classroom Rules
Students in the 6th grade are expected to behave like young ladies and gentlemen. We go over specific rules the first week of class, which the students help create. My basic classroom rules are:

1) I have the right to teach
2) The student has the right to learn
3) We all have the right to be safe
4) Give respect to get respect
5) NO gum or food in the classroom. Water is OK – and encouraged
6) Treat each other with aloha.

Respectful Behavior:
Students are expected to speak and to treat each other with courtesy and respect. This includes other students, any teacher on campus, or other adult that might visit the campus. Students are expected to follow the rules of the classroom AND of the school. The school rules are discussed the first week of school and are printed in the students' day planner.

Discipline:
Lewis Middle School has a clear discipline policy, which is noted in the students' daily planner. Consequences may include: time-outs, lunch or after-school detention, phone calls home, and in more severe cases, referrals and suspensions. Please discuss proper school behavior with your student.

Citizenship and Student Participation:
Citizenship and class participation is a very important part of my class. These grades are determined by each student's contribution to the class. Following the rules, respecting the other students and myself, being prepared for class, turning in assigned work on time, and being here on time and ready to learn will factor into this grade. Guidelines for school-wide citizenship can be found on our school's website.

Classroom Supplies: (Lewis provides all necessary materials to all students)
> at least two pencils with erasers; > at least two black or blue ink pens; > A binder with 8 1/2 X 11 lined paper. > Independent reading book; > headphones or earbuds for use with the school-provided computer; > I also recommend each student bring a positive attitude as often as possible. (I will do my best to help students with that item.)

Student Planners:
We know that learning to be self-sufficient prepares a student for real world experiences. To help students with their time management skills, we provide them with a daily planner, which MUST be brought to school every day. We will instruct the students on their proper use, and will do periodic planner/binder checks to ensure each student is keeping up with these skills. The binder/planner checks can affect citizenship grades.
Powered by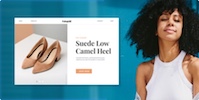 Create your own unique website with customizable templates.