These links should give you online or downloadable access to The Giver for free. If one doesn't work, try another.
MEMORY PROJECT INFO:
Red button - the writing project
Black button - the photo project

CHAPTER QUESTIONS: Chapters 18 - 21
All questions must be written in complete sentences (include a portion of the question in your answer), and must include deep thinking, careful analysis, and logical reasoning to explain your answers.

After reading chapters 18-19: (done in class on 11/14)
1) What are the benefits of living in this society? What are the costs?

2) Why does the society shield its citizens from the true meaning of "Release"?

3) What might happen if everyone knew what Release really meant?

After reading chapters 20-21: (done in class on 11/16)
1) What do you think will happen to The Giver?

2) Why do you think the book begins and ends in December?

3) Where and when do you think this story takes place—past, present, or future? Explain your thinking logically.


Powered by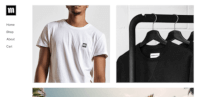 Create your own unique website with customizable templates.