Documents attached to help you remember what to do for this project!
due date for ALL materials is Friday May 4. Your script for your oral presentation is also due on this date.
Presentations begin on Monday May 7, and continue through the week.
Please be prepared on YOUR day.

UPDATE: FINAL DELIVERY DUE DATE IS NOW MONDAY MAY 7th for ON-TIME CREDIT.
NO LATE WORK ACCEPTED AT THIS TIME - You were given three extra days to finish.
Bonus Points are available for those who finish and submit their complete work on the original due date of 5/4.

All written items must be of good quality, with clear descriptions and evidence that you understand your book and its contents. A good-quality sixth grade paragraph is 8-10 well-written proofread sentences with clear language and thorough ideas.

All artwork MUST be in full color and multi-colored, unless otherwise stated in the specific instructions. If you need the proper paper and/or art supplies, be sure to speak to me well before the due date. Again, NO PENCIL ONLY artwork is allowed. NO SINGLE COLOR artwork is allowed.

Your oral presentation requires a script, which is also due on the 4th, regardless of when you are presenting during the following week.
Powered by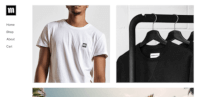 Create your own unique website with customizable templates.