FUNCTIONAL DOCUMENT PROJECT: MAY 30 - JUNE 8/9.
PART ONE:
You will create an instructional manual to be packaged with a brand new product that YOU design. Your manual must contain all of the items as discussed in class and presented in the project worksheet. There will be exemplar work in the classroom for your review...but you may not copy their text or images to use in your own project.
You will have one week to complete this portion of the project. The manual is due Wednesday June 8.

PART TWO:
You will create an advertising poster to promote your new product. Your poster must contain all of the items as discussed in class with this project AND from your memory, referencing persuasive language and images from our persuasive/argumentative unit. The poster is due Thursday June 9.

Both items MUST be in full color - that means multiple colors. How many? Well...a basic box of crayons contains 8 colors. So, there you go.

Project sheets will be posted below - select the buttons to download the information to your own computer.

This is an in-class project. You will have at least one full class period every day between now and the due date to work on this project in class.

The OUTLINE page on the document below lists the items I will expect to see inside your manual. In addition, your manual is required to have two illustrations of your product, both in color: The first would go on the cover of your manual. The second is the "product diagram" we've discussed several times in class. A illustration of your product with various parts labeled - buttons, knobs, switches, etc. Examples of those can be seen in the exemplar manuals that are in the classroom.

FUNCTIONAL DOCUMENT FINAL PROJECT - MENU WARS.

As per the instructions on the info sheet, and our discussions and information given in class, you are creating a restaurant menu for your fictional restaurant. This document uses units we have covered this year, including: persuasive writing, creative writing, informational text, and others.

Your menu MUST be in full color, and is hand-written/hand-drawn. If you have any questions or concerns, or do not fully understand the requirements of this project, it is your responsibility to come to me with your questions.

A copy of the work document is below; other instructions will have been given/discussed in class - as always, it is YOUR responsibility to copy those additional instructions for your reference.

Powered by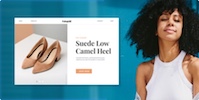 Create your own unique website with customizable templates.